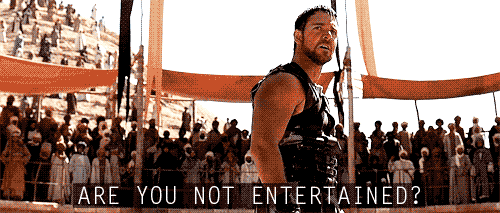 Hello, everyone! Some players are going through the logistic prowess of organizing a ladder combat tournament in-game. The first one is unarmed combat (no weapons, just your fists). The tournament will span a few RL weeks (due to healing times and everything), but we've got a neat plan to make sure that it is not a headache to organize.
Each leg of the tournament will span for ONE RL WEEK. Us, who organize it, will post our availability for the week so that the players can post when to participate. The idea is that you post as many blocks of times as you can so that your virtual opponent also gets booked for the same time. The time will be posted in one week (Saturday 24, 2017). This is the schedule:
INSCRIPTION
(See In-Game): 17/06/2017 - 24/06/2017.
FIRST LEG
: Undefined / Unconfirmed. Circa. 26/06/2017 - 02/07/2017.
WHEN you inscribe yourself in-game, please make sure to
post here or send a PM / DM to Zauren
with all the times you're available to fight. You will only be booked with people who's also available during your times. Please help us by making sure you post as many time blocks as you are available. The bouts will hopefully be announced 25/06/2017 if everything goes well.
I think with this organization we can pull this off neatly and without trouble.